The Career Connections Programs
offers "out-of-the-box" options for immediate implementation. Each student book has a companion Teacher Annotated Edition
Each Teachers Annotated Edition also includes a Resource Drive
What's Included in the TAE?
What's Included in the Resource Drive?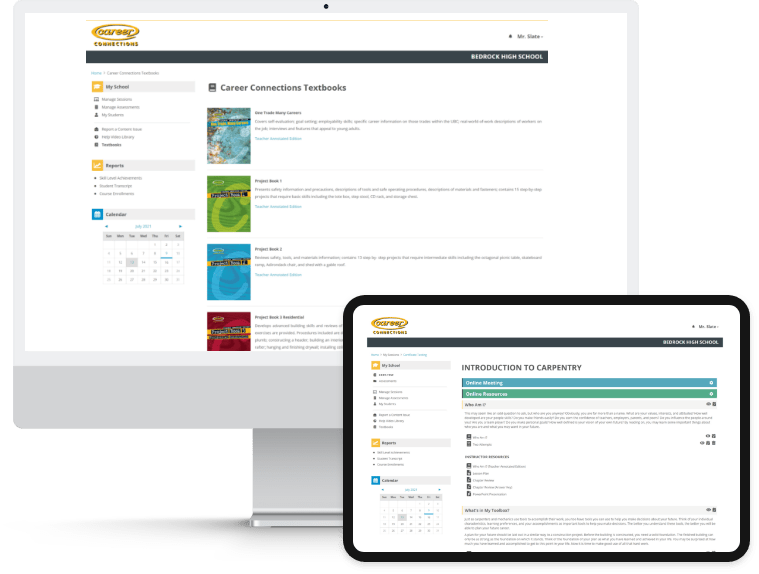 Another feature of the Career Connections Program is the Virtual Shop
The Virtual Shop shows each of the 15 projects from Project Book 1 and the 13 projects from Project Book 2 being built virtually. These can be used to show students a preview of the steps prior to going into the shop or to show specific steps that may be challenging for the students.
Lead-up exercises are provided and can be found throughout the Project Books. These exercises give students an opportunity to practice using a tool prior to its use in the building process. This gives teachers an opportunity to help the students build confidence prior to starting on the projects. 
Each chapter in Project Book 1 and Project Book 2 provides three projects that concentrate on the same skills. 
This gives students that complete their projects faster than their counterparts an opportunity to build a different project, enhancing the skills they are learning. For those students that are struggling, the opportunity to build a different project provides motivation and helps to build self-esteem.
Schools and other programs that use the Career Connections Learning Management System (LMS) also receive:
Guide your students to academic success with the Career Connections Program
As a cost-effective alternative to traditional college, this trade-based program will develop students into leaders within the construction industry.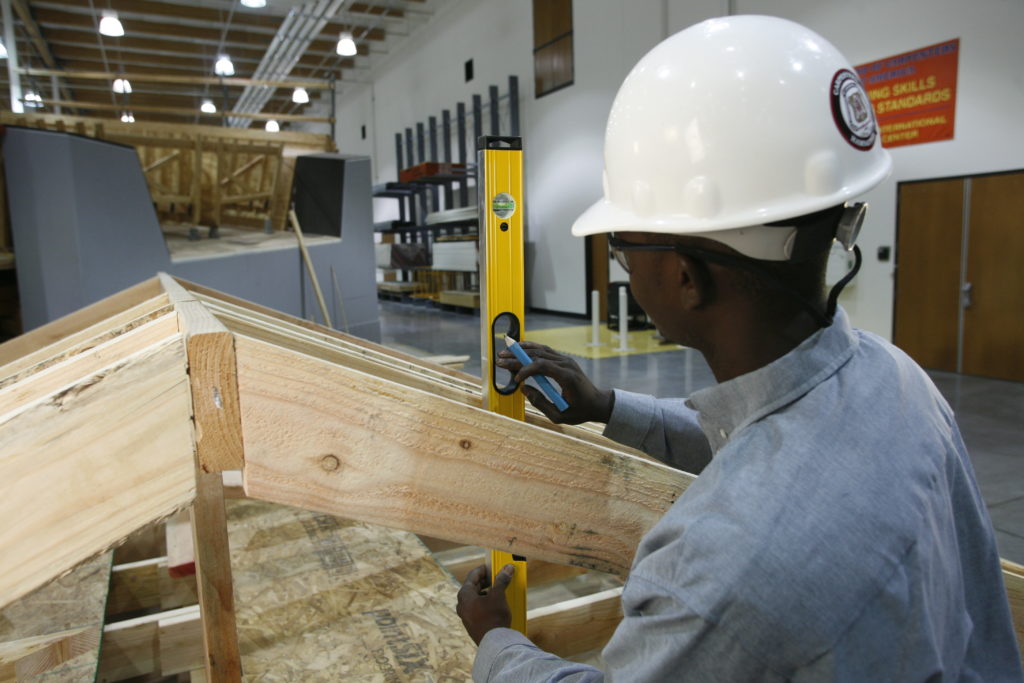 Participate in the Career Connections Program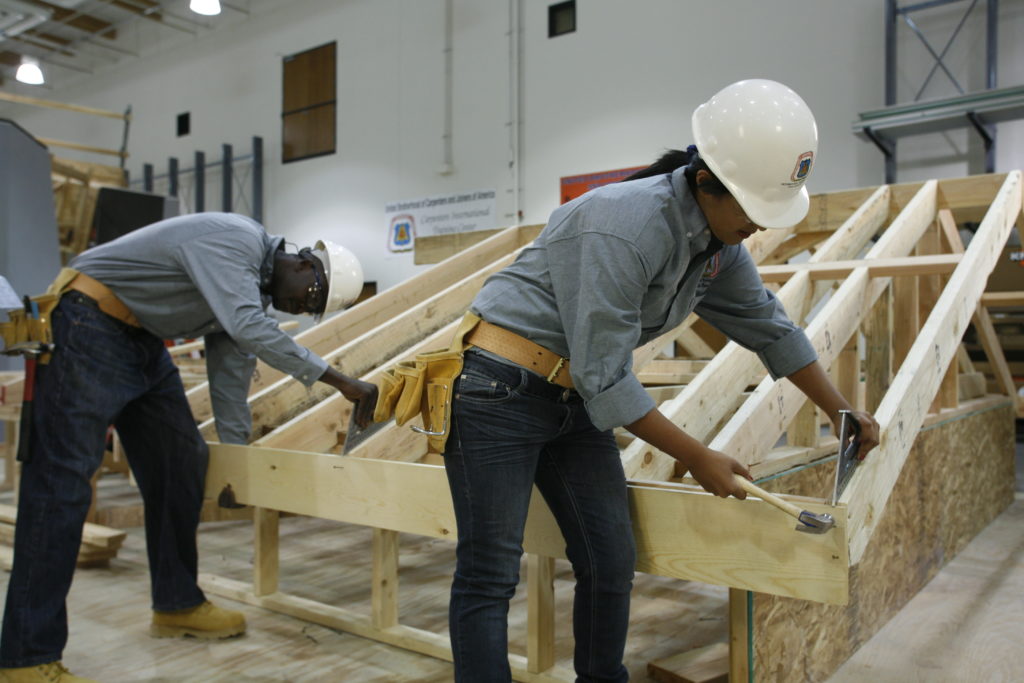 Consider implementing the Career Connections Program for your institution today. Whether you prefer more traditional learning utilizing the textbooks or a more blended learning approach with the Career Connections LMS you will have the opportunity to access to the Career Connections expansive curriculum. An outreach specialist can tailor the curriculum for your institution's needs. For pricing and more details, contact an Outreach Specialist for more information. 
One of the greatest benefits of the Career Connections Program is the trained and certified Outreach Specialists. The Outreach Specialists are all experienced craftsman in their field. Their role is to offer teacher and student support. This support may include mentoring, assisting with shop safety, information about the local job market, offering tours of their training facility, speaking with your students, and many other support functions. Every school or program that adopts the Career Connections Program will do so through an Outreach Specialist who will then act as their liaison.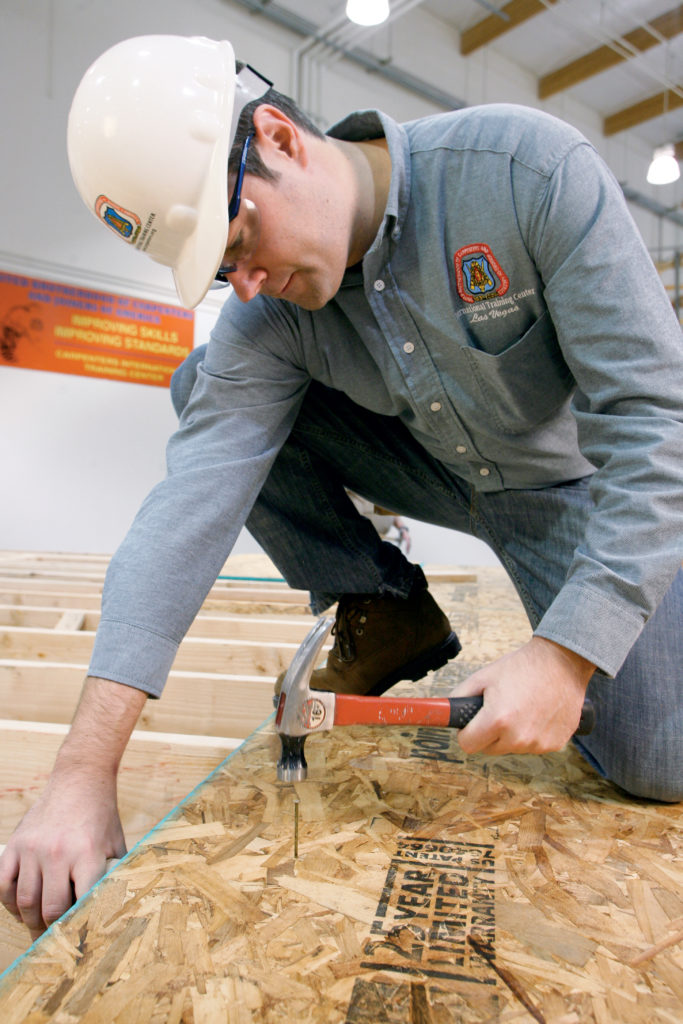 Find your nearest training center to learn more today.